RICHLITE (Pool/Waterproof) Check Presenter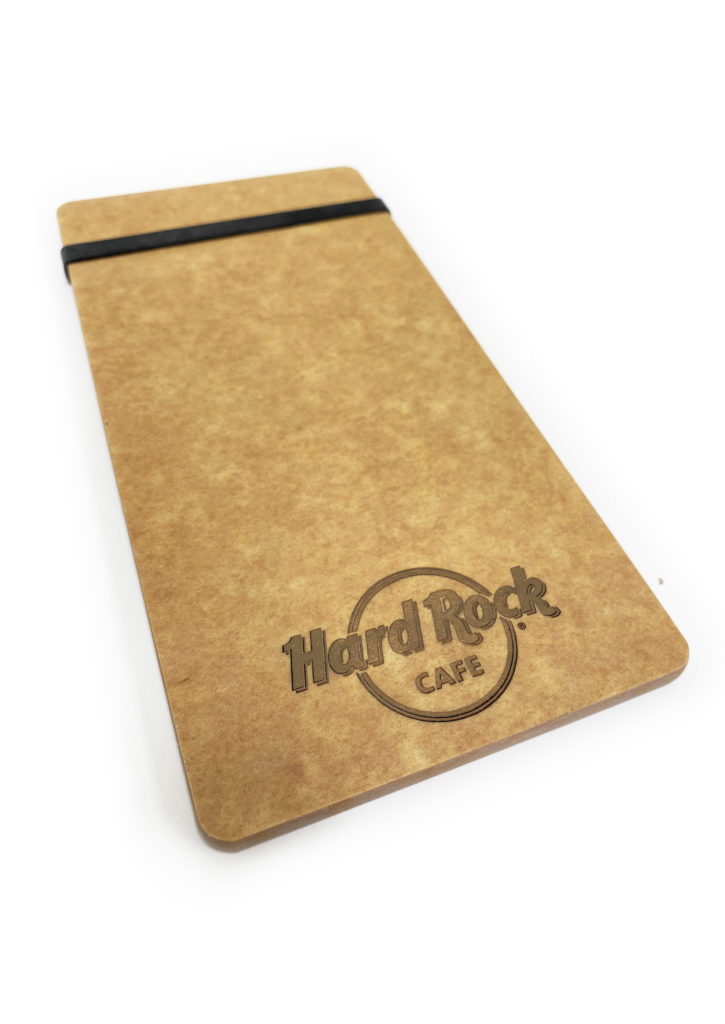 CPR4X8X.25 (BAND) with Laser Engraving
Need help?

//

Call

(800) 541-6630

//

//
Product Features
If serving outside or poolside, Richlite is the perfect material to accommodate outdoor conditions. These presenters can withhold rain, sun, dirt, spills and not look tired after a few months.
Richlite is made of wood fiber and recycled paper components which is certified by both the Forest Stewardship Council and the National Sanitary Foundation.
Heat resistant to 350 degrees
Material: Richlite (wood fiber & recycled paper components)
Color: Natural
Optional laser engraving (Monochromatic look)
PROP 65 approved
Richlite is made from natural material (paper). The material may have a slight color shift from one lot to the next. Paper is of course a wood product, and all woods (even hardwoods) will present oxidation over time. For example, a mahogany or cherry cabinet's patina will naturally darken over the years. Even though this natural process occurs, MWP will try our best to not mix varying color pieces within one project.
Item: CPR4X8X.25 (1 Band)
Create Virtual Sample
Product Options
| ITEM | MATERIAL | SIZE |
| --- | --- | --- |
| CPR4X8X.25 (1 Band) | RICHLITE (DISHWASHER SAFE) | 4" x 8" x .25" |
| CUSTOM MENU BOARDS QUR | | |