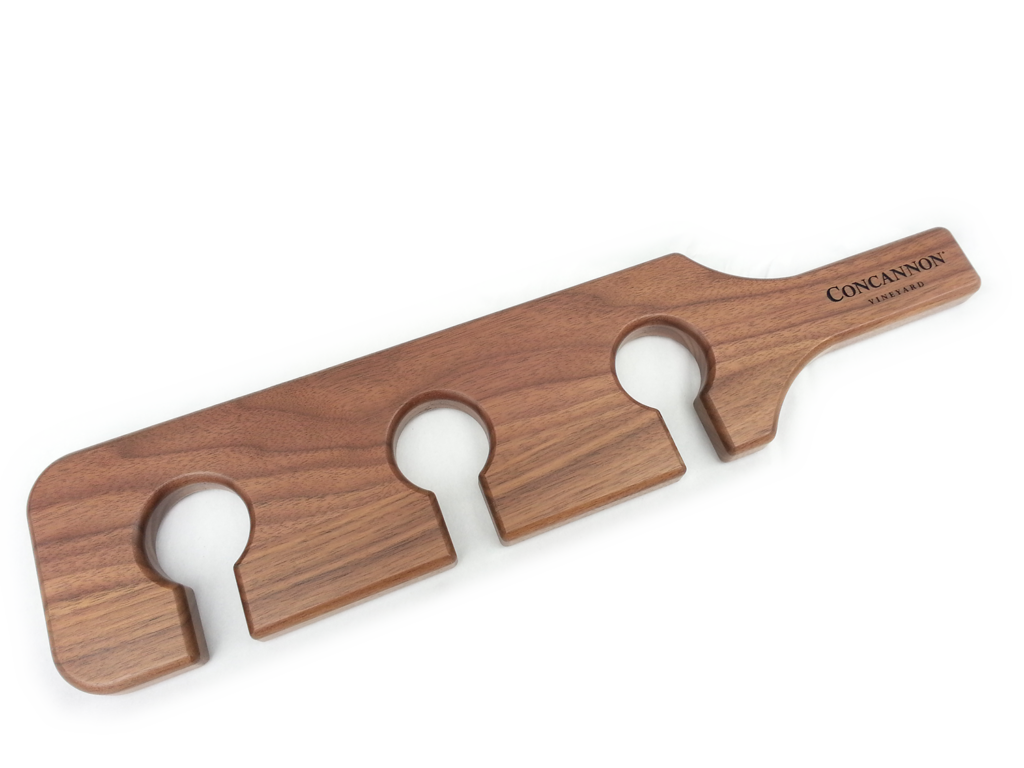 PBWWINE3
Need help?

//

Call

(800) 541-6630

//

//
Product Features
Our new flight paddles were custom created specifically with stemmed wine glasses in mind. The "open routs" allow the stemmed glasses to securely hang from the flight while the servers are walking to tables.
These solid oak or walnut wood flight paddles are in-stock and ready to ship with or without a imprinted logo (laser engraved or four-color UV printed on handle).
We offer black rubber feet for the bottom of each paddle to help servers pick up and set down the flight. It gives the flight a 1/2″ lift.
If interested in this item and require pricing, please contact Kristen Moslow at kmoslow@moslowwood.com or 804-598-5579.
 Special instructions: Wipe clean with damp cloth. Do not submerge in water.
Product Options
| ITEM | BOARD SIZE | ROUT SIZE | WOOD |
| --- | --- | --- | --- |
| PBOWINE3 | 4 X 17 X 3/4 | 1-5/8 | Oak |
| PBWWINE3 | 4 X 17 X 3/4 | 1-5/8 | Walnut |